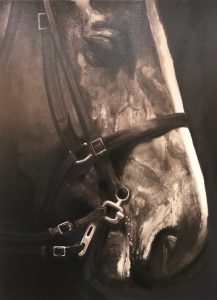 Yosemite Home Decor "Strength" 35.5w x 47.3h
This incredible painting embodies boldness and beauty. The image of a horse from a dramatic profile perspective shows the rich character of the animal. The detailing is marvelous and the black and white coloring is unforgettable. You will adore how this piece of artwork enriches your wall.
Available at Nth Degree, Gahanna location.
$299.00